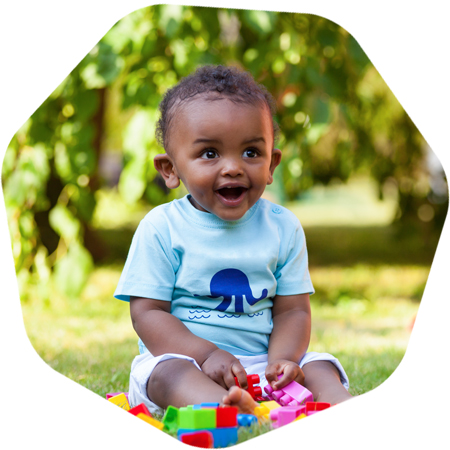 Earlybird is a social enterprise which is building a network of high-quality Early Childhood Care and Education ('educare') centres across South Africa. We use multiple delivery channels in order to be able to provide children from across the socioeconomic spectrum with access to our offering:
Blue Door Educare Centres
  Earlybird Nest Centres
We partner with large companies to improve the attraction and retention of talented employees by providing world-class, workplace-based educare services for their children. At Nest Centres  our partner companies provide space on-site (within their corporate campus or building) and enrolment is limited to employees from that company.
Employer-sponsored Educare (ESE) is a win-win-win for employers, employees and their children. From an employer's perspective, international research has demonstrated a number of potential bottom-line benefits:
ESE has been found to reduce turnover among employee-parents by around 25%. Phillips and Reisman (1992) estimate the average replacement costs for positions requiring a four-year degree or higher qualification to be one and a half times the annual salary of an employee.
ESE has been found to decrease single-day absenteeism among employee-parents by 35%. The cost of absenteeism due to child care conflicts has been estimated at eight to nine days per year (Emlen and Koren 1994).
ESE also further reduces post-parental-leave attrition by an average of 30% (Shellenback, 2004)
Companies with dedicated on- or near-site Educare facilities see an average 20% increase in their middle and senior management positions held by women over the first five years of the interventions.
Companies with a dedicated package of benefits for employee-parents are more likely to appear on 'Employer of Choice' lists and, on average, score statistically significantly higher on industry-wide employee satisfaction surveys (Becker and Ulrich, 2001).
In South Africa, the career-family tradeoff remains steep, particularly for women: 61% of non-working women cite 'family responsibilities' as the primary factor curtailing their labour force participation.
In recognition of these bottom-line benefits, many large corporates internationally and increasingly in South Africa have begun to provide workplace-based educare as part of their employee wellness package.
  Earlybird Flock Centres
We partner with commercial and residential property developers to open Earlybird Flock Sites in neighbourhoods and commercial centres. Enrolment at Flock sites is open to all families in the vicinity. 
Our high-quality educare centres add value to the tenants of any development, providing convenient access to a service all young families need.
Our Flock and Nest sites provide the same learning programmes, serving children from 3-months to 5-years of age and are open between 7 am-5 pm..
  Blue Door Educare Centres
Revenue from our Earlybird Flock and Nest sites subsidizes the social franchisees who run our Blue Door Educare centres in social and affordable housing developments and neighbourhoods with limited access to high-quality educare offerings.