Meet the ABSA Towers Main Team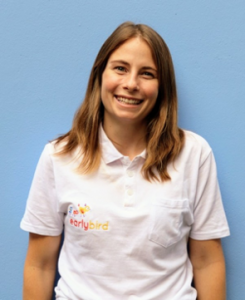 Megan Blair
Owner and founder of EarlyBird Educare
Birthday: 30 August 
Qualifications: Former teacher and Fulbright scholarship recipient, Meg holds a Masters of Public Policy in Education Policy and draws on her experience from both the practical and academic side of the education aisle as she works with the Earlybird team to build a network of affordable, high-quality preschools across South Africa.
Hobbies and interests: Reading and birding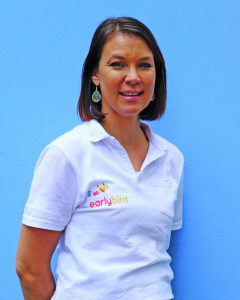 Shell Dos Santos
Director of Teacher Training
Birthday:  25 March
Qualifications: B.Ed Foundation Phase, Higher Certificate in ECD
Hobbies and interests: I love music, socialising, spending time on the side of the rugby field when my boys are playing.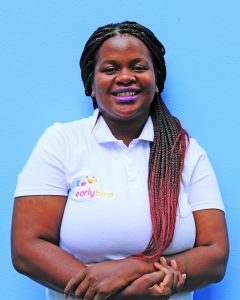 Palesa Mkwena
Principal of ABSA Towers Main
Birthday: 4 September
Qualifications: NQF Level 5
Hobbies: Reading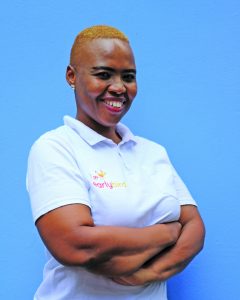 Eva Monare
1-2 years old class (Green group)
Birthday: 4 March
Qualifications: Diploma in Educare N4-N6 , currently I'm busy studying to become a pastor, a 3 year degree.
Hobbies and interests: Reading, cooking, play netball, gym, and I motivate people about life and God's ways.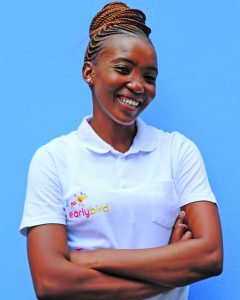 Nonkululeko Langa
3-4 Class Teacher (Yellow group)
Birthday: 3 May
Qualifications: Diploma in Education "N4-N6" I am currently furthering my studies with UNISA studying BED in Foundation Phase
Hobbies and interests: I love cooking and baking for my son and I also love reading motivation novels. I also love reading books about traveling I believe one day I'll be able to take myself and my son around the world.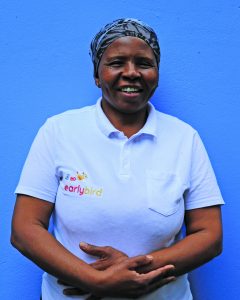 Dintletje Portia Moganedi
0-18 months Teacher (Blue Group)
Birthday: 7 September 
Qualification: National Senior Certificate. Cleaning certificate.
Hobbies and interests: I usually spend my time cooking. Interested in sewing and cleaning where I can. Always interested in learning new things that can grow me as a person.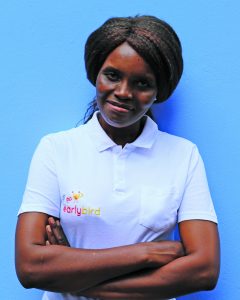 Makhawukani Olivia Mashap
Cleaner
Birthday: 12 July
Qualifications: Grade 12 and hotel housekeeping certificate.
Hobbies and interests:  Reading books and playing netball